Welcome to the Walls category for the Sir Grout of NE Florida Blog. Here you'll find blog posts related to stone and tile walls that we've restored. See the amazing transformations with the included before and after pictures. Feel free to share and leave your comments.
Published November 27, 2018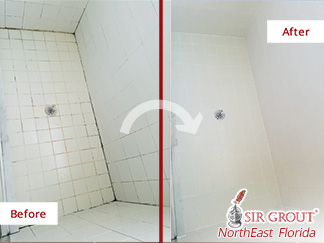 Our Grout Cleaning Experts in Orange Park, FL Performed an Astonishing Restoration on This Shower
Cleaning showers is one of the most time-consuming household chores. Since the shower has many different types of surfaces, the amount of time and work it takes to clean is discouraging for many homeowners.
READ MORE
Published November 27, 2018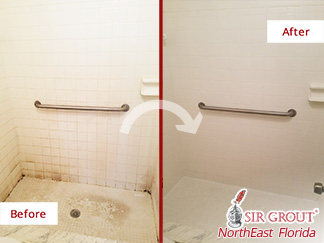 The Master Shower in This Customer's Townhouse in Orange Park, FL Now Looks Impeccable Thanks to Our Team of Tile and Grout Cleaners
A resident from Orange Park, FL was in the process of renovating his two-bedroom townhouse because he wanted to rent it for extra income. Unfortunately, the property's master shower was in bad shape as a result from years of exposure to dirt and soap scum.
READ MORE