Welcome to the living rooms category for the Sir Grout of NE Florida Blog. Here you'll find blog posts related to living rooms with stone, tile, and wood surfaces that we've restored. See the amazing transformations with the included before and after pictures. Feel free to share and leave your comments.
Published February 27, 2018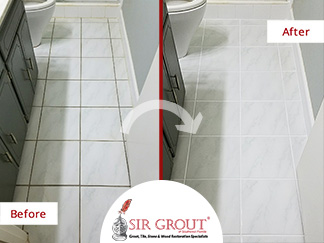 No More Dirt in This Bathroom in Jacksonville, FL, After a Grout Cleaning Service
It is very important for homeowners to keep their houses looking as beautiful as possible. However, we all know that keeping a house in a perfect condition is not easy due to all the small details you need to tend to. Our client knew this all too well.
READ MORE