Welcome to the Regrouting category for the Sir Grout of NE Florida Blog. Here you'll find blog posts related to stone and tile surfaces that we've restored. See the amazing transformations with the included before and after pictures. Feel free to share and leave your comments.
Published April 23, 2018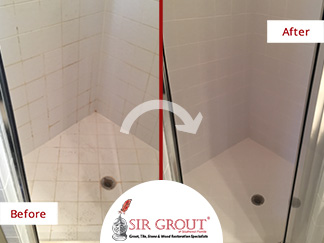 Our Tile and Grout Cleaners Transformed This Shower in Jacksonville, FL
In life, there are different stages every person needs to overcome. That was the case with our next client, a young woman who decided it was time to move out. Her life was about to change, and she was afraid of the unexpected journey to come.
READ MORE